April 10, 2018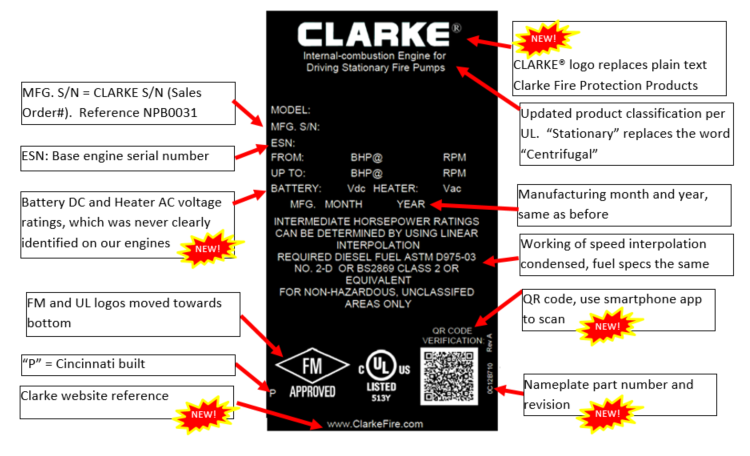 Effective for engines shipping February 19, 2018 for US built engines, all engine nameplates will be switching over to a new design. This new UL and FM approved nameplate is laser engraved on an aluminum substrate, appearing as white text on a highly durable, chemical-resistant black background. The change makes the nameplate much easier to read as compared to the stamped stainless steel nameplates used for many years. Other new features have also been added, as shown below.
The new nameplate will carry a QR code that can be scanned with a smartphone barcode reader app. The QR code links to a Clarke webpage specific to the engine serial number where engine specific data can be verified against the nameplate serving as a means to safeguard against counterfeiting and assurance to the authenticity of the Clarke engine.
Furthermore, the website will eventually have links detailing 1) replacement parts, 2) installation and operations manuals, and 3) startup / registration information.