Customer:
Job Name:
Job Number:
Size for 8 Hour Run Time:
FUEL TANK LAYOUT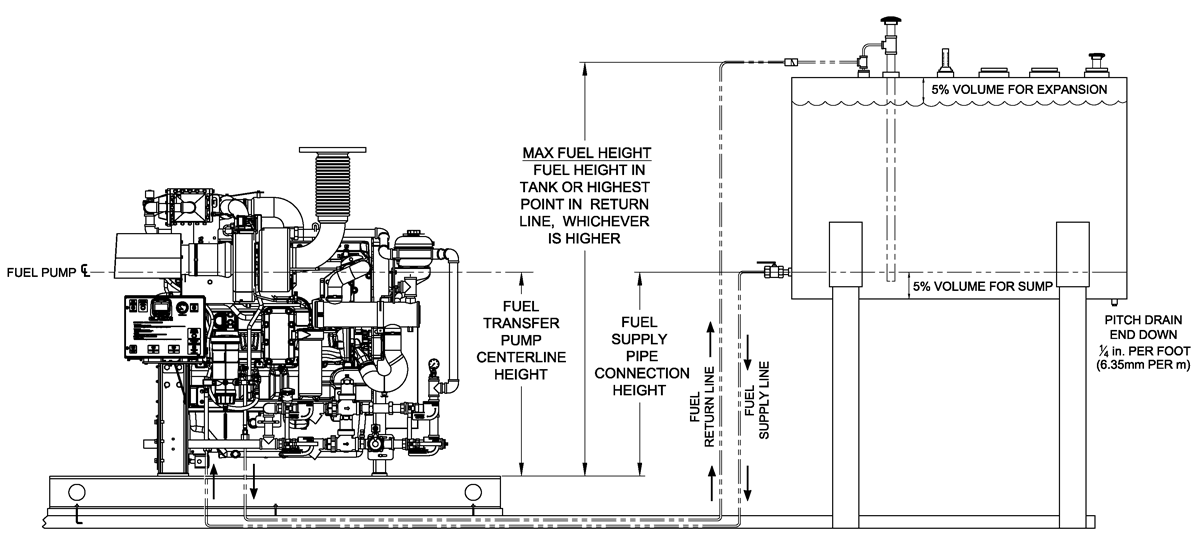 Per NFPA 20 11.4.1.3.1 Fuel supply tank(s) shall have a capacity at least equal to 1 Gal/HP (5.07L/kW), plus 5% volume for expansion and 5% volume for sump.
NFPA Tank Run Time = Listed Power ÷ Fuel Consumption
Min. Size for 8 Hour Run Time = Fuel Consumption x 8 hours x 1.1
Actual Tank Runtime = Actual Tank Size x 0.9 ÷ Fuel Consumption
The fuel tank outlet shall not be lower than the fuel transfer pump
Refer to the latest edition of NFPA 20 for all fuel tank and fuel line requirements
Questions, Comments, or Feedback regarding Clarke's new Diesel Fuel Calculator should be sent to
marketing@clarkefire.com
.